Catering software provider FoodStorm has launched a self-self kiosk for in-store grocery customers to place orders for catering, prepared food, deli and bakery items with one digitally managed backend platform. The company says the new tool will help grocers attract new customers as catering recovers and prepared food sales continue to grow.
FoodStorm says its new kiosk technology allows customers to place orders, edit those orders and pay for them autonomously, without having to wait in lines or interact with other staff members during the experience.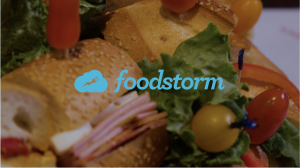 "Our mission has always been to provide technology solutions for caterers to grow and manage their operation efficiently," said CEO Rob Hill. "Customers that have already implemented the FoodStorm Kiosk are seeing an increase in the number of orders and basket size, signaling a trend toward self-service technology, and a continued economic recovery in the United States."
FoodStorm's SaaS catering platform combines a customer-facing ecommerce experience with what it calls a "beautiful backend" to manage the catering process. Its all-in-one solution integrates with existing systems and includes brand-matched websites, as well as a website builder to "host your entire online presence, complete order management, payment processing and CRM tools to market and grow your business.
The company says it provides solutions for every size and type of grocery store, from single-location independents up to large-scale national retailers. Outside of the grocery space, it services other catering businesses including foodservice management, QSR, retail, events, corporate and on-site catering operations.
FoodStorm Kiosks are currently operating in multiple Uncle Giuseppe's Marketplace locations across New York and New Jersey; Roche Bros. Supermarkets (MA) and Mollie Stone's (CA) are currently in the implementation process.
With so much of the catering space focused on restaurants, focusing on the grocery space is a notable point of differentiation within the industry.