Denny Post isn't done speeding toward the horizon of the restaurant world. In an interview with Food On Demand, the former president and CEO of Red Robin who steered development of KFC's Popcorn Chicken, Burger King's Chicken Fries and Starbucks' Pikes Place Roast, says her next big innovation is coming via virtual restaurants—and she's excited to dig in.
After joining Nextbite's board as an advisor in January, she and company founders Alex Canter and Paul Allen agreed the company needed "deeper operating experience and understanding about the challenges and opportunities" that are specific to virtual restaurants at a time when many restaurants are struggling to fully staff their core brand, let alone additional off-premises-only concepts.
"It just felt like the right time in our conversations for me to dive in and lend a hand as we evolve this company and figure out how to be a great restaurant partner," Post said. "Because this is very much a classic symbiotic relationship" for restaurants—especially those in the fast-casual and casual dining categories she knows so well.
In her new role, Denny will oversee marketing, operations and culinary innovation for the company's portfolio of brands, while also providing a strategic focus on its restaurant fulfillment partners, including iHop.
In addition to more than seven years at Red Robin, Post has served as a senior advisor at Reef, chief marketing officer at T-Mobile, SVP of global food & beverage at Starbucks, chief concept officer at Burger King and chief innovation officer at Yum Brands in recent years. She was previously the interim CEO of the Women's Foodservice Forum, and currently serves on multiple corporate boards, which she intends to continue going forward.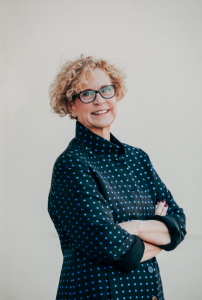 Post is hearing less concern from restaurant operators about staffing in recent weeks, but said the family dining, fast-casual and general casual restaurant categories are most vulnerable in a recessionary economic climate, which she characterized as "exactly the time for them to embrace incremental sources of revenue that leverage their overhead [and] their supply chains as much as possible."
That optimism is justified by investor interest and market visibility, as the Denver-based company became one of the most prominent virtual restaurant providers after attracting a $120 million investment from SoftBank. The company has created several cuisine- and celebrity-driven restaurant concepts for restaurants to cook out of their existing kitchens, including George Lopez Tacos, 'Wichcraft by Tom Colicchio and Packed Bowls by Wiz Khalifa.
Since that massive investment in late 2020, the company has had a rocky start to 2022 with two rounds of layoffs impacting its teams based in Southern California and Colorado. The company declined to specify how many employees were let go in its latest round, announced in early July.
Post acknowledged the challenges in the virtual restaurant space, saying it's "not easy to do yourself" for restaurants wanting to create their own delivery- and takeout-focused concepts. For a virtual brand provider like Nextbite, those challenges lie on the operations side of the fence. SoftBank is a major asset to the team, she added, and one that hasn't interfered in the company's day-to-day operations—including her appointment as co-president.
"This is the second time I've had the opportunity to work with them," Post said. "What I have found with SoftBank is…you can tap into their resources on demand, so if it's something where you need a connection, they're very connected across a lot of industries and to many things in the restaurant industry. They're also very good at helping you not make the same mistakes somebody else made, and they are also tremendous in terms of data and analysis."
Asked about her greatest challenges at Nextbite, Post said transmitting brand excitement—whether that's from franchisors, franchisees or independent operators—down to line-level employees looms largest.
"Worst case is, they look at it as just more work they have to do," she added. "The best case is they look at it as something that's easy to do, that provides more certainty to their employment…because we can have all the pro formas in the world at the headquarters level, but it all falls apart if we don't have that great front-line execution."
Another pressing challenge is working with the third-party delivery providers like DoorDash and Uber Eats, which she called a "black box" in terms of their transparency and their relationship with virtual brands, compared with brick-and-mortar restaurant brands.
Referencing previous product developments throughout her career, as well as the partnership between Red Robin and Donatos she helped ink last year, Post said getting the chance to innovate and create new consumer-facing brands is what she's most excited about.
"I worked years ago with a creative director at an agency who used to say 'Give me the freedom of a tight strategy' and I love that, because it seems oxymoronic, but freedom does come from constraint," Post said. "It's not just slapping a menu up on Uber Eats. It's about innovating interesting and unique ideas that the consumer will come back for again and again."