Amid a stand of redwoods—the likes of Toast, NCR and Olo—Chowly is more of a Douglas fir, stately if not the tallest one in the forest. Now at 100 employees after buying guest experience provider Koala earlier this year, the order integration platform is branching out and democratizing premium online ordering experiences for the smaller restaurants angling for sunlight below enterprise brands.
Chowly's SMB focus isn't unique, but it does stand out in the current restaurant tech scene that clearly favors leaner sales teams that are able to grab huge, mega-unit clients in one fell swoop.
As the investment climate cooled for technology startups this year, co-founder and CEO Sterling Douglass is trying to avoid chasing trends while marrying corporate cultures, and trying to bob while his pack of competitors weave, primarily in the direction of large-scale restaurants.
Chowly works with enterprise-grade brands, too, including The Halal Guys and Dickey's Barbecue Pit, but its leader sees a huge opportunity to bring big-brand technology down to smaller operators, which he said can significantly improve ordering and loyalty experiences for small-brand customers.
"We have the opportunity to take something that's been relegated to the enterprise space, this idea of thinking about conversion rates within a mobile application, understanding what's going to get a consumer to actually order, how to reduce cart abandonment, techniques to increase basket size—things that either the biggest enterprises have been the only ones doing or things that retail has been doing for forever—bringing a fairly complicated user experience-driven product and then providing it to the SMBs so they can have the same experience," Douglass said. "To me, it's leveling the playing field."
In support of his argument, he suggested looking at any of the top 10-rated iOS apps in the food category, noting that he doesn't see "an Amazon-like experience" among any of them.
"There's so much room for improvement and, if you look at the worst [apps], there's even more because they're just basic things," he added. "I don't think we're one or two years away, I think there's several years of improvements in this industry that needs to happen so consumers are getting the experience that they're honestly demanding."
Smarter tech decisions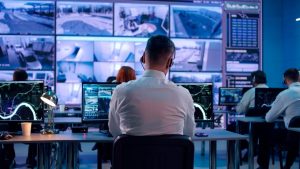 Compared to a few years ago, Douglass said he's seen restaurant operators change their tune in how they discuss technology. In the company's early days, he said the biggest objections were restaurants not believing that technology (like order integration) actually worked as advertised. Getting that buy-in often required in-person demonstrations—but that has changed.
These days, general skepticism around new technology has dissipated and been replaced by what he characterizes as brands making much smarter decisions.
"Most restaurants are like, there's technology that can help me and then there's technology that I probably don't need, and I know the difference between those two," Douglass added.
At present, many brands are focused on having less tech vendors, which he called a "lame take," even though he understands the logic at hand. He sees this shift as cyclical, and said the current "bundling cycle" is a reaction to several years of technology unbundling among vendors.
"I can promise you that at some point in the next two to seven years, we'll be going through a bundling cycle again, because that's just the way it goes," he said. "That's a thematic change that I've noticed in a lot of my restaurant conversations."
For brand owners, directors of off-premises and others faced with making critical decisions, Douglass said there's "the stuff that makes headlines and you've got the stuff that's actually going to help restaurants today, and those are often two very different things."
As food and packaging costs have come back down to Earth after recent disruptions, Douglass said restaurants generally have more wiggle room on margin, which is contributing to the new tune from operators and tier technology decisions.
Finding actual synergies
Reflecting on recent acquisitions in the restaurant tech space, Douglass said there are so many examples of deals that involve "a nice press release that you never see the benefits from." Specifying that he doesn't want to name names, he said there are too many instances of brands or products that were bought, only to be shut down or marginalized in the months and years that follow.
To avoid that fate with future M&A events, whether that's Chowly or the wider category, Douglass said the industry needs to prioritize and maintain what he called co-opetition that he sees as ultimately benefitting restaurants and continuing the industry-wide technology evolution.
Putting the merchant first, as he sees it, means continuing to allow open API integrations, and larger technology brands—thinking of those larger redwoods—not freezing out smaller players under the canopy.
"When you start only giving access to your own internal stuff and not to everybody else, that creates the walled gardens that stifle innovation, and this is ultimately bad for the restaurants," Douglass said. "There are some very large tech companies in the restaurant space, some public and some not, that are just out of ideas to innovate and are just price gouging on payment processing…that's just such a tired business strategy that you saw occur in the '90s."
Compared to the flashy stuff in the delivery space, like aerial drones and sidewalk robots, Douglass said he's frustrated that "boring old data" isn't capturing more of the headlines, "because that's really what restaurants need."
While investors may have pulled back in some instances, he still sees significant innovation ahead with recent, successful funding rounds like Restaurant365's $135-million investment in May and Ovation raising $4 million through a Series A back in June.
"Great companies are still going to get funded," he added. "Innovation will slow a little bit, but there's enough capital infused in the space for a lot of innovation to occur."