C3, a food and beverage platform bringing food halls and ghost kitchens to high-profile real estate, announced a new partnership with Chowly to become its exclusive virtual restaurant partner bringing its portfolio of 40 digital brands to the point-of-sale integration company's restaurant clients.
Chowly will integrate orders from all delivery platforms, as well as C3's own app, Citizens Go, into one point of sale to streamline order and delivery management for C3's digital brands including Umami Burger, Krispy Rice, Sam's Crispy Chicken, Sa'Moto by Masaharu Morimoto, El Pollo Verde by Dani García and Cicci di Carne by Dario Cecchini. 
Billed as a critical piece of C3's infrastructure and growth plans, the two companies called this agreement a "landmark deal" that could bring a range of virtual restaurant brands to more than 10,000 restaurant kitchens across the U.S. 
As part of a later phase in the strategic partnership, Chowly and C3 will develop and launch new culinary brands exclusively within Chowly's restaurant network, creating another revenue stream for both companies. The result expands offerings that can be executed out of a restaurant's existing kitchen to appeal to a wider number of customers with a goal of maximizing profits and increasing demand. 
Sam Nazarian, founder and CEO of C3 said, "This partnership with Chowly will be a true game-changer in an industry that has been deeply impacted by the last 18 months, giving restaurateurs the opportunity to generate revenue and build a more efficient eco-system of cooking and delivery distribution. As these determined restaurant owners build back up, we're providing them with a collection of the highest-quality brands that they can integrate into their own kitchens to supplement their own entrepreneurial vision."
Nazarian said C3's brands are already operating in 250 kitchens, with plans to be in 1,000 in the U.S. by the end of 2021. 
"Chowly's platform is 2.5 times the size of their closest competitor and this partnership is a critical piece of our growth plan, and our largest-scale expansion to date," Nazarian added. "By teaming up with Chowly we can significantly increase consumer access to our culinary brands while Chowly restaurants gain the benefit of new menu items that provide a solution to underutilized kitchen space."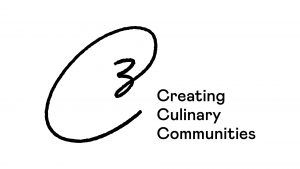 Chowly co-founder and CEO Sterling Douglass said, "We work with so many virtual restaurants on our platform and we've seen every attempt at it over the years. C3 has shown unique upside and we're excited to share this with our large network of restaurants." 
The more we can empower our restaurants to manage, measure, and grow their off-premise business, the quicker our industry will recover from the pandemic. With C3, our restaurant clients can automatically opt into 40 existing C3 brands with proven track records. This allows our clients with 1,000 locations or a single mom-and-pop to take advantage of the tools needed to succeed in the post-COVID world." 
C3 culinary brands will begin launching with select large-scale enterprise partners in high-demand markets on the Chowly platform over the next three months. Chowly will then begin to expand C3 brands to smaller partners and outer markets, eventually becoming available to all of the 10,000 US restaurants that use Chowly's platform.  
The first C3 brands will be available to select Chowly restaurants this summer and will be available for pickup and delivery via the Citizens Go app.