Weeks after outgoing Kitchen United leader Michael Montagano announced his departure for Dog Haus, the California-based ghost kitchen provider announced co-founder and Chief Business Officer Atul Sood has been promoted to CEO. 
In exclusive interviews with Food On Demand, Sood said he has expansive, international plans for the company as it moves beyond building the standalone ghost kitchens that were the core of its original business after Kitchen United was founded in 2017. 
"I certainly have ambitions that are big, but right now we're a North American company focused on a few key areas in the states," Sood said. "We're a growth engine for brands across the country, and if we can continue to execute their needs and the needs of the consumer, we can be that growth engine for these brands and new, emerging brands for years to come." 
"During my tenure at Kitchen United, we grew our physical footprint, expanded our technology offerings, and tested several different business models. We have landed on a solid model on which to build and scale and I'm excited for my close friend and business partner to take the helm," said former CEO Michael Montagano, now the CEO at Dog Haus. 
"Atul was the first Kitchen United employee we brought on and his industry knowledge and passion for this space is simply unparalleled," said John Miller, a Kitchen United investor and board member. "He has been instrumental in growing our business by forging deep relationships with both partners and restaurants, as well as understanding what is needed to scale the business. I am confident Atul is the best person to lead the company moving forward."
Looking 50 years out
Ahead of the latest announcement, Montagano said that Sood's unique background has enabled him to cultivate "a fantastic network of friends, business associates, partners, colleagues" adding that the reason behind those relationships is that Sood treats people with genuine respect.
"Who would have thought Kitchen Uniteds belong in Kroger stores?" Montagano asked. "That's a relationship that Atul had with someone from Kroger where they were brainstorming and thinking about the unique ways of working together." He added that there are "very few minds that are truly crafted to work in the art of business development, corporate development and partnerships…it sets him apart from 99 percent of any industry in just an overall willingness to do what's right." 
Montagano said he could talk about Sood's warm attributes for countless hours and still not have enough time to cover them all. 
"He's truly a founder of this business and I couldn't be more excited for him to be the top person from a responsibility perspective in leading the company forward," he said. "It's well deserved and certainly earned."
Sood said he will continue building Kitchen United with a 50-year timeframe in mind, an approach he and Montagano have underscored since the company's founding. 
As part of the changes, Sean Moieny, who has been SVP of growth and customer success, is taking over as chief operating officer. In addition, Senior Director Sam Sleeper is stepping in as the head of finance. Lastly, Dan Santos has been elevated to the VP of operations role. 
As he settles into the top leadership spot, Sood said that job one for him will be "demonstrating to my team that they have agency to make decisions without my influence, oversight or acquiescence" adding that his management team is comprised of "leaders in their own right, and they can make the decisions and take the steps that they need to."  
Won't miss a thing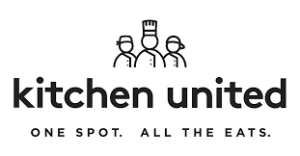 Asked how his reign will differ from Montagano's, Sood said he expects a "noticeable" difference in a few key areas, but joked that Montagano had "flashes of humorous brilliance" he was often reluctant to share externally. 
"I want us to have fun in what we do," Sood said. "It is important, because that translates to better consumer experience…and that is the infusion of heart that I'm going to put into the company." 
Sood said he won't miss working with Montagano, since his new role will place him next door to Kitchen United's Pasadena headquarters. Montagano has offered his continuing support to the company beyond the official changeover. 
Pressed for specifics on Kitchen United's next phase, Sood said he's pursuing further exploration in grocery, convenience and retail—beyond already established partnerships with Kroger and Circle K. He pointed to capitalizing on partnerships with businesses that already feed significant numbers of people and have top-tier real estate locations. 
Moving away from building additional standalone ghost kitchens, Sood said tight financial markets and the significant capital expenditures required for multi-tenant delivery kitchens are key reasons to chart a new course for the business. 
"We have a network of friends, truly friends, that lead some of these companies across retail, grocery and convenience—and we have a vast opportunity as a result," he said. 
Asked about the future of virtual restaurants after high-profile shake-ups across the sector, Sood said there's still long-term potential in the category, but said the primary challenge is avoiding issues with quality when complexity is high. 
For restaurant operators, he broadly said running eight brands out of a single kitchen is too complex for most operations, but that bringing in three or four additional concepts into an existing restaurant kitchen is a much easier lift.
It takes a village
Sood joined Kitchen United as CBO in 2017 and has been responsible for spearheading strategic partnerships along with other growth initiatives. Previously, he was the director of business development for McDonald's global digital organization where he was responsible for launching and managing its food delivery partnerships. 
He began his career in investment banking and has, among other roles, founded, grown and sold his own start-up in the sales technology space and turned around a business focused on serving wall street. Sood is well-known by colleagues for both his expansive network and a knack for his pickleball skills.
"I look forward to the opportunity of leading Kitchen United into its next era," Sood said. "Our industry has matured [since] we launched, and we've been at the forefront of exploring different models and markets for success. We are highly focused on building our business for decades to come and continue to deepen our impact on the transformation of the restaurant industry. As my friend Jimmy Frischling of Branded Hospitality Ventures says, 'It takes a village.'"