As the "big four" delivery brands contract to the "big three," a vanishingly small number of regional players are thriving below the radar. Started in a dorm room 10 years ago, Madison, Wisconsin-based EatStreet has raked in $50 million in investment funds, which helped the company expand to four states and 25 delivery markets across the Midwest. With W-2 drivers, rather than independent contractors, EatStreet is finding success in the shadows of the delivery industry's giants.
Iowa, Kansas and its home state of Wisconsin are the company's top states, and its sweet spot is in cities with populations between 50,000 and 300,000 people—big enough to achieve economies of scale, but small enough to avoid being crowded out by DoorDash, Grubhub and Uber Eats.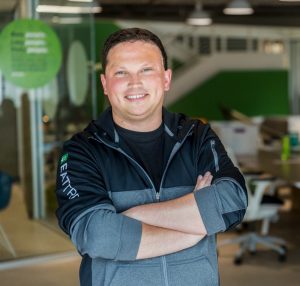 "We don't have regional managers that cover three states, we have one person who covers two cities and that's it," co-founder and CEO Matt Howard said on its primary differentiators. "We have a lot of the national chains signed up as well, but ultimately for us, it's those local ma-and-pa restaurants that make a city unique, and we want to make sure we have all of them signed up for EatStreet because that's going to make us better than our competitors."
Like its larger brethren, EatStreet is wading deeper into convenience and grocery offerings, with a partnership with the high-end Kwik Trip gas-station chain and ongoing tests with independent grocers. Because its territory doesn't directly overlap with a Walmart or Whole Foods, the company is focusing on smaller, independent grocery chains, farmer's markets and convenience-store brands that are similarly regional, rather than national.
At a high level, the company wants to be the dominant player in every market where its drivers with white car-top signs roam the streets.
EatStreet works directly with restaurant partners that are having trouble affording the cost of delivery commissions during the pandemic. Howard said that relief can include guidance on marking up menu items or increasing the delivery fee that restaurants pass onto customers.
The EatStreet merchant team is careful to set the right tone with its restaurant operators, whether they use EatStreet as a marketplace platform, or whether they use its drivers for delivery fulfillment, which is the company's priority going forward.
Howard became fired up on the topic of other delivery brands like Grubhub that add restaurants to their platforms without notifying restaurants or asking for their permission. He said that gives the entire industry a bad reputation, and it was clear he doesn't like being painted by the same broad brush.
"When we go in and say we're asking for your permission, we're asking you to sign this contract because we want to be your partner, I think that sets the stage right off the bat that we're in this with them, we're not trying to pull one over [or] trying to take advantage of the brand that they've built," he said. "My hope is someday we can get back into restaurants really looking at us and this industry as something that can help them and not just as a necessary evil."
As Uber Eats finalizes its acquisition of Postmates and DoorDash sets to go public, Howard sees larger players getting distracted in the coming years as they battle for market share in the largest, most profitable cities. Because EatStreet is "flourishing," he feels this is a chance for the company to enter new markets in the coming months.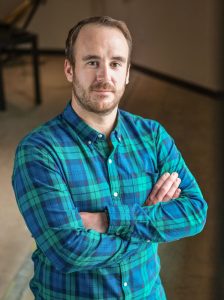 Asked about larger Midwestern cities like Minneapolis or Chicago, EatStreet Senior Vice President of Growth David Balderston said those metro areas already have too much competition and that the Twin Cities, in particular, have wage and labor laws that are problematic, especially for a provider that employs its own drivers. Instead, the company will focus on smaller cities, like the Fox River Valley cities in southeastern Wisconsin that are some of the company's best performing markets.
While much has changed in the four years since EatStreet moved from being a marketplace to actually delivering meals, the company isn't currently fundraising or planning any radical changes, including its pricing model that Howard said falls "in the middle" of its competitors.
After California voters passed Proposition 22 on election day, which allows ridesharing and delivery brands to keep their drivers as independent contractors, Howard expects a one- or two-year reprieve in legislation. Further down the road, he thinks it's inevitable other states and, ultimately, the federal government will get involved in the matter.
"We do believe W-2 is the right model, to be clear," Howard said. "That's why we do it and it will take more time. It's not going to be in the short term and that's OK, but we do think it eventually will get there."
In the wake of back-to-back vaccine news, Howard expects many restaurants will continue phasing out dining rooms even after the pandemic ends, which he compared to the early days of third-party delivery when restaurants shifted marketing costs from print to digital channels.
"This is no different [than] when marketplaces first started coming up—restaurants didn't have to spend nearly as much money on marketing and they didn't have to send out menus to every single home in a market," Howard said. "You're just going to see costs shift and, ultimately, that's how they will be successful in the end."
He added that restaurants weighing price increases for third-party customers need to be careful to avoid scaring away customers, which is a result he and his team have clearly seen through their own research on menu markups.
Speaking about the company's financial position, which has been boosted by the sudden shift to delivery during 2020, Balderston said the company is staying the course with its model that has allowed it to be one of the very few regional delivery providers to find success against larger, investor-fueled competitors.
"Any additions or tweaks to our model will always complement those two commitments: staying hyper-local and continuing to employ our drivers," he added. "We feel those are important differentiators in an evolving space and, at least in the markets where we're competing, our competition can't check those boxes."