As the original ghost kitchen model has evolved, from high-traffic grocery store locations to those with dine-in space, a pair of New York City friends have tapped into a pipeline of culinary makers, space-constrained restaurants, large-scale caterers and TV networks needing flexible spaces that can be used for the short or long term.
Based in Long Island City, across the East River from Midtown Manhattan, Tiny Drumsticks was created 10 years ago, in early 2013, when co-founders Connie Sun and Benjamin Sloan met at Smorgasburg, the largest weekly open-air food market in the country.
Sun was one of the event's first food vendors, and she met Sloan while working an overcrowded event and found herself in the weeds and "clearly going down." After asking Sun if she needed help, adding that he is a trained chef, she said "Get back here!"
From that memorable introduction, the pair soon became friends and dreamed about opening a Vietnamese restaurant together in Williamsburg, back when that part of Brooklyn was still "the wild, wild west," as Sloan put it. Through the process of shopping for space, they found plenty of ill-fitting or shady seeming deals, which ultimately led them into a deep dive of the real estate scene in the most competitive metro in the country.
That SCUBA mission reached epic depths when commiserating with fellow Smorgasburg friends and other culinary acquaintances who were having hard times finding kitchen spaces that were available, up to code, affordable and with generally acceptable terms or non-crazy landlords. With that knowledge in hand, they decided to build their own facility for all of their "homeless" food vendor peers.
"We knew there was a trend somewhere in here, and it just felt right," Sloan said of the interest they heard from their networks.
"I went from one friend's restaurant to another friend's restaurant to a disgusting food truck commissary to a [different] restaurant that was going out of business," Sun said of her years as a culinary vendor. "So we decided to open up a kitchen, and our first [space] was only 2,500 square feet, a Chinese restaurant that went out of business and had all the infrastructure we needed."
One piece at a time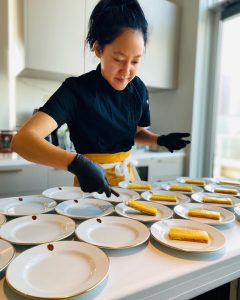 After throwing open their doors, approximately 20 of their first customers were those food vendor peers who were in need of kitchens. At that time, in early 2013, they were the sixth such commissary in all of greater New York City.
Tiny Drumsticks' first boost game came in 2018 when Pilotworks, the so-called WeWork for food, went belly up after raising millions of dollars and opening nearly a dozen locations across the U.S. After its Brooklyn kitchen closed, approximately 175 local food vendors found themselves out on the streets just before the holiday season.
"We had just opened our second location when they went out of business, and suddenly we went from being 95 percent at capacity to, like, 1,000 percent at capacity," Sun said. "They left hundreds of food entrepreneurs homeless, and … that really gave us the push for all these new kitchens to open up."
Growing beyond those first spaces happened by hook and by crook, one small location at a time when adjacent businesses failed or moved out, giving CFO Sloan the chance to focus on finances while CEO Sun leveraged her background as a designer, saving the company critical money as it poured revenue back into the business.
After a falling out with their first landlord, the pair escaped their first lease with a year left on the term, which led them to a former Dunkin' Donuts manufacturing facility that was twice the size, 5,000 square feet and with "a much nicer landlord."
Just three months in, a large company came in and asked for half the space, which ended up in that tenant gobbling up the entire facility, once again giving the entrepreneurs the chance to leverage the whole company and take another leap of faith.
"We decided to suck it up for another year, not pay ourselves, and put all the revenue back into the company to expand again," Sloan said of their next leap up to 10,000 square feet by the end of 2018.
That pattern of taking a leap, putting their noses to the grindstone and coming up for air before doing it all over again repeated itself several times up to the present, as Tiny Drumsticks has now reached a total of 44,500 square feet over a combined three locations. It's now the largest shared-kitchen facility in the city and state of New York.
Not a ghost by design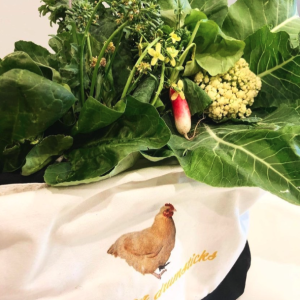 The facilities are unique, as they (intentionally) lack the software and physical infrastructure for high-volume handoffs to third-party delivery drivers. It's also not a traditional commissary kitchen, given a client list of 50-60 businesses ranging from restaurants in need of extra production space, fellow culinary vendors including those in the CPG world, and large-scale national catering companies wanting to avoid the headaches involved with acquiring additional real estate.
Other clients include bakers, TV productions, culinary schools and CPG companies that only need a kitchen for a week to make a bunch of product, take it to a remote warehouse, and then ship it out as needed.
"Human food for dogs has been very popular for some reason," Sloan added with a laugh.
Asked how their facilities compare to nearby Nimbus Kitchens in Brooklyn, which is also aimed at independent culinary creators, but also has large tenants including DoorDash and Little Caesars, Sun said, "what we do is completely different."
She said some of their tenants have been with them for 9 out of the company's 10 years, and highlighted that Tiny Drumsticks has no dine-in, customer pickup or retail space—relatively small differences that have a big impact on the tenant mix.
As for the rest of the ghost kitchen landscape, Sun said she doesn't actively discourage tenants with a delivery-only model, but doesn't feel it's possible to make money while competing with national enterprises in that category.
"If you believe that you can win in the delivery world, I'm not going to argue with you, but I find that very hard to believe based on statistics," she said.
While that model has proven successful for national brands like Wow Bao and Nathan's Famous Hot Dogs, which are supported by an established parent company, Sloan and Sun believe independent operators in ghost kitchens are actually marketing companies competing with larger brands for placement on the third-party delivery apps.
"Our facilities could support a ghost kitchen, we just don't provide the platform to do so," she added. "We've had other startups try to run a delivery-only business out of our facility and the companies themselves have failed—I don't think our facility failed them, it was just, they couldn't do it."
Shooting for 100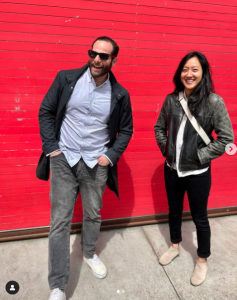 After just opening their latest space at the start of the new year, Tiny Drumsticks' founders are taking another brief pause before making any further moves. That doesn't mean that demand has cooled, however, as the company is still receiving many calls from users looking for 5,000 square feet or more in a single shot.
Ultimately, the pair would like to reach the milestone of 100,000 square feet under their control, which would put the tenant mix somewhere north of 100 at the current rate. While they dream of looser regulations and more responsive building owners outside of the New York metropolitan area, they remain focused on the big city for the moment.
"When you're talking to Connie and I, you're talking to the only two owners of this company," Sloan said. "There are no investors, no angels, there's no VC, nobody gave us $4M—we've done this with the little bit of money we scrounged together 10 years ago, basically. Every time we grow, we get it done, but it's painful and we have to catch up."
Ongoing interest from the Food Network has them considering dedicated studio space, which would make their locations even more appealing for social influencers and others in the industry that are broadcasting their operations.
Another idea is creating a dual-purpose event space for their caters, which could also double as a space for tasting events or culinary classes—things their existing clients are doing, but sometimes offsite.
The company has been approached by other cities to open similar operations, but they're butting up against their own human limitations, accounting for the time and energy spent traveling and learning the ins and outs of different markets.
While they are clearly proud of their accomplishments to date, Sloan said their bank accounts aren't overflowing, but that they take great pride in the approximately 500 jobs they help support in the market.
"To look back and see what we've accomplished and the changes that we [plan] to make, you have to remember that it's not all financial," Sloan said. "What we stand for is just something awesome in the community."