Sous Vide Kitchen is opening a new virtual, three-concept food hall at New York City's Fordham University in The Bronx. Opening this month, the new location will offer students, faculty and guests the opportunity to select from three fast-casual options from the company's in-house virtual restaurant portfolio.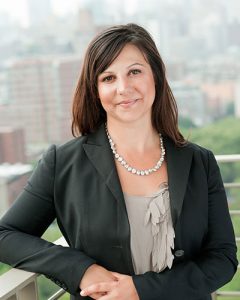 The three concepts are BONMi Vietnamese Baguettes & Bowls, Pulled & Chopped BBQ and VEG 23. Each of these health-conscious brands will offer build-your-own bowls, wraps and platters—and each is based on the sous-vide cooking method that is the cornerstone of the brand's virtual restaurant concepts.
"We are always looking at trends in consumer behavior," said Sous Vide Kitchen Director of Operations Alexis Kukuka. "The key to staying successful in this industry is the ability to pivot and ensure that you are responding to guests' changing demands and needs."
SVK's flagship food hall is located at 119 E 23rd Street near the Flatiron Building in Manhattan. It also has food hall locations in 89 Washington Street in New York, Franklin, Tennessee, and an upcoming location opening in Elizabeth, New Jersey.