Jokr, one of the first-wave instant-delivery platforms, has moved up the Acela corridor into Boston, its second U.S. market since launching in New York earlier this year. Starting today, December 2, Jokr's service is now available in several neighborhoods within the country's 10th largest metropolitan area.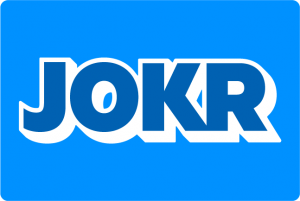 Jokr launched in New York City in June, entering into a heated instant-delivery space in the city and enabling customers to get groceries, household items and local items in the moment. The company sets itself apart from other delivery services by partnering with local businesses and restaurants in each city to deliver customers their favorite local items in as little as 10 minutes.
In the five months since launch, Jokr has expanded its coverage area in New York by 85 percent to now cover all of Manhattan below 96th street in addition to Williamsburg and Greenpoint in Brooklyn and Long Island City in Queens.
Jokr currently operates 100 hubs worldwide, with overall order volume roughly doubling every month. Using AI, each hub or micro-distribution center can customize its inventory, updating the products offered based on customer demand in that neighborhood.
Within Boston, Jokr is now available in the Back Bay East, Beacon Hill, West End, Downtown, Leather District, Chinatown, Bay Village, Fort Point, West Broadway, Seaport District and South Boston neighborhoods. Its local partners include Iggy's Bread, Flour Bakery, JP Licks, OTTO Pizza and Mother Juice.
"This expansion marks the next step for JOKR on our path to becoming the leader for fast delivery in the US," says Tyler Trerotola, Jokr's U.S. co-founder. "Boston is a huge untapped market with tech-forward consumers seeking new ways to shop and live their lives. Jokr will offer these consumers a more personalized, quality, and convenient way of shopping, while also partnering with local businesses to support the community."
Jokr was founded in April 2021. The company initially launched in São Paolo, Mexico City and Bogota. With this latest expansion, Jokr is live in 14 cities across seven countries, including Boston, New York City, Sao Paulo, Mexico City, Bogota, Lima, Guadalajara, Santiago De Chile, Monterrey, Medellin, Campinas, Rio de Janeiro and Warsaw, with more cities and countries coming soon.